Reviews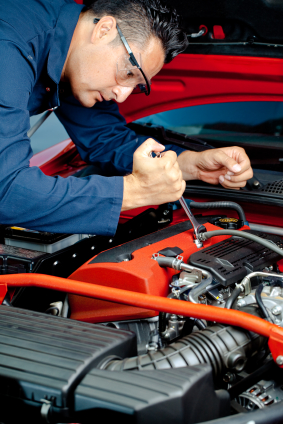 Our Certified ALLDATA Market Reviews :: Review Count: 1 :: Average Rating: 99.99% last 6 months

Daniel U.
from
North Merrick
reviewed their last visit on
7/3/2013
and their testimonial is:
"I have been a loyal, happy customer of Tal's Auto Service for over a decade now. I used to go to chain auto shops, like WTC, but every time I turned around, they would find 12 other debilitating problems with whatever car I happened to have, which would always bring the total up over $600, even (especially) on a routine Inspection! But with Tal, I know I'm getting an HONEST opinion.

Recently, I accidentally drove my car into a virtual lake after a rainstorm, and my engine had seized. Everyone was telling me I'd need a new motor, or a new car entirely, but Tal was able to bring my baby back from the dead! It took just a couple days of drying and cleaning the affected parts, but I got my baby back good as new! Tal even told me that if I go on a long trip, he recommended changing my back tires prior, but that they're definitely okay for now. What chain shop would tell you that?!? They'd all say that the tires are about to explode. But not Tal! :-)"